The Polymer Competence Center Leoben GmbH (PCCL) is the partner of choice in the field of pre-competitive, industrially relevant research in the areas of polymer engineering and polymer science.
PCCL carries out pre-competitive research and development in the following six areas: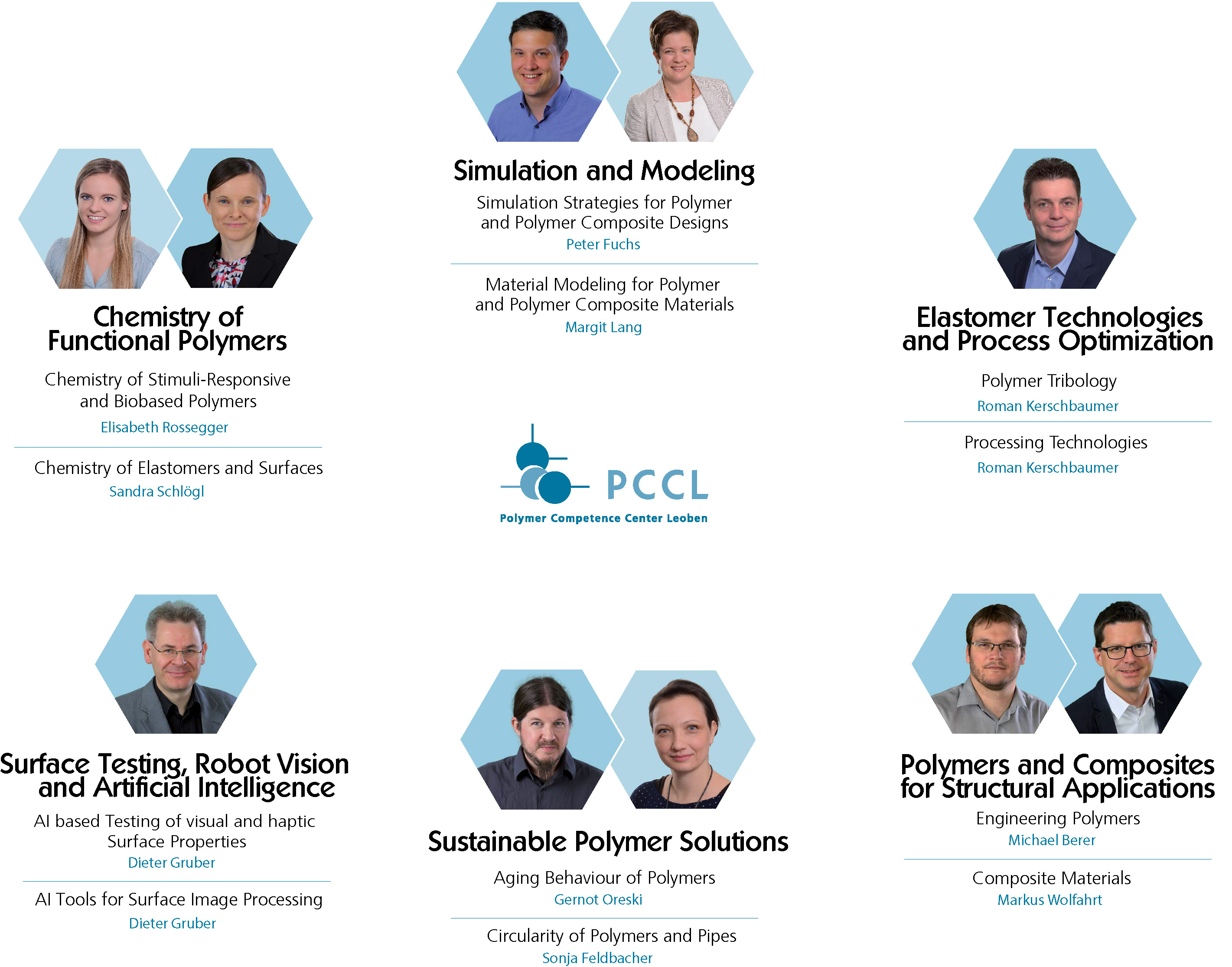 Within these areas, the PCCL adheres to the following principles:
To build and maintain long-term research and development cooperations with appropriate companies in the plastics sector and related service industries (engineering companies, consultants etc.).
To develop new, improved technologies for the production and use of plastics and for a new generation of plastic products for future key technologies (construction, mobility, IT, electronics, solar technologies, micro engineering etc.).
To support, primarily, small and medium sized enterprises in the solving of scientifically demanding plastic engineering problems.
To contribute to environmental preservation and orient R&D activities towards sustainable development.
To train scientific and technical staff and qualified future managers.