The joint research of the Upper Austrian KE KELIT Kunststoffwerk GmbH and the Polymer Competence Center Leoben GmbH (PCCL)in the area of innovative applications for plastics in plastic pipes and pipe system will be expanded to the next level of cooperation.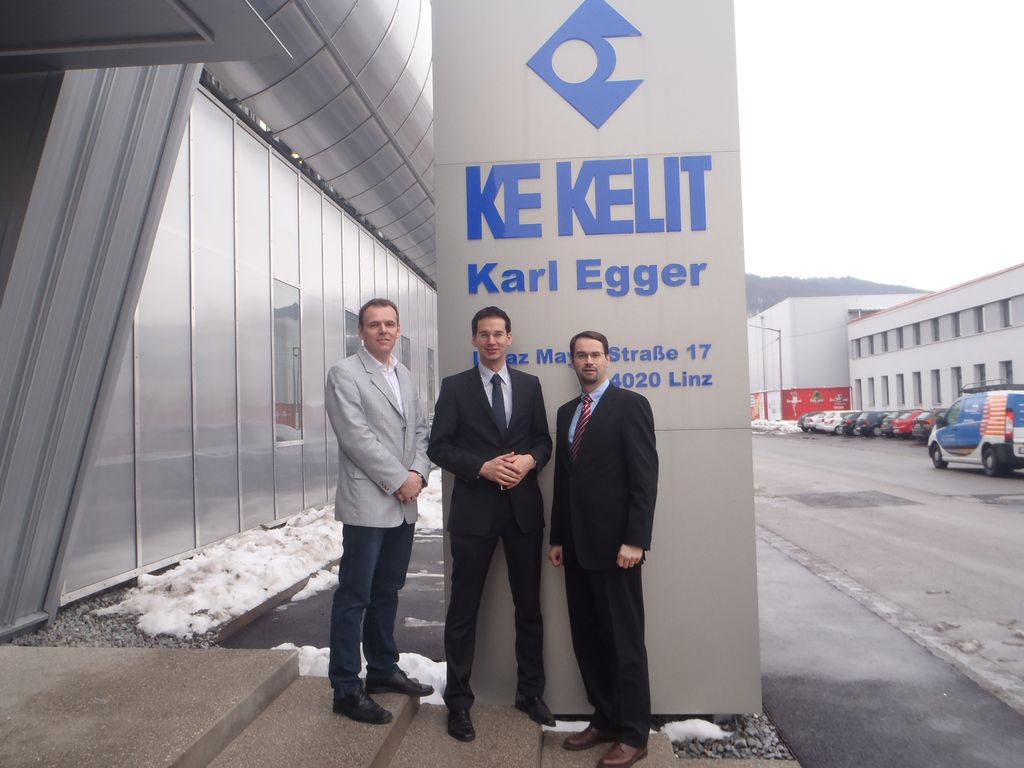 Since 2003, PCCL and KE KELIT jointly perform intensive research with a focus on aspects relevant for the product lines of KE KELIT. These activities have resulted in numerous innovations and patents.
In 2013, this successful cooperation has been expanded. During a meeting in Linz at the KE KELIT site among Martin Payer (CSO, PCCL), Elmar Ratschmann (KE KELIT, Head of R&D) and Werner Linzer (KE KELIT, Management team), the continued collaboration was confirmed.

Martin Payer summarized that "the business relations with KE KELIT, which already last for a decade, are indicative of the long-term orientation of this R&D cooperation as well as the development opportunities that can be exploited by innovative enterprises in the polymer area."