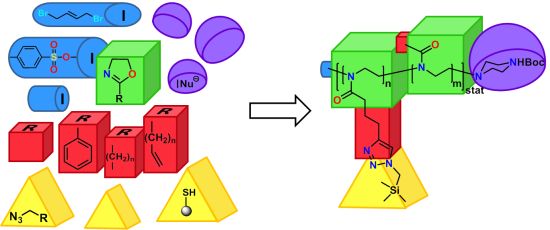 In the context of the currently enforced open access strategy of its research, the PCCL has published jointly with the Technical University of Graz a 56-page review article describing strategies for the synthesis of poly (2-oxazoline) s in the journal "polymers".
The term "open access" describes free access to scientific literature. Documents that are published under open access conditions can be read by any interested reader, without facing access limitations by library and/or institutional subscriptions to the relevant magazines.
"polymer" is listed within the journal category "Polymer Science" in the second quartile (31/82) with an impact factor of 1.69, which is the highest for an open access journal in this category.

The article "Design Strategies for Functionalized Poly (2-oxazoline) s and Derived Materials" written by Elizabeth Rossegger, Verena Schenk and Frank Wiesbrock is available via the following link:
http://www.mdpi.com/2073-4360/5/3/956

Enjoy reading!