at the first Biopolymer Workshop in Kenya.
The first Biopolymer Workshop was held from 27th to 30th January 2013 at the Jomo Kenyatta University in Nairobi.The workshop is aimed at developing potential solutions to issues in sustainable agriculture, health and technological development with biopolymers.
Organized by PoliMat Centre of Excellence Ljubljana, this international information exchange was attended by experts from Harvard Kennedy School, Jomo Kenyatta University (Nairobi), Harvard School of Engineering and Applied Science, Austen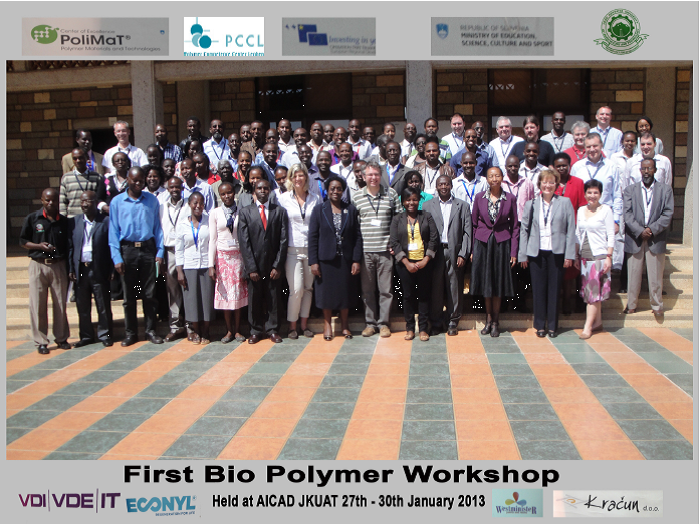 BioInnovation Institute (Akron), VDI/VDE-IT (Germany), MikroCaps (Slovenia) and Polymer Competence Center Leoben GmbH, represented by DI Dr. Gernot Oreski. Together with students of the Jomo Kenyatta University solution statements for the application of polymers in agriculture, waste industry and medicine were discussed. The focus was on the latest progress in biopolymer research, the application of know-how in industry, and legislation. This Workshop is also to be seen as another component in the cooperation between the PoliMaT and the PCCL completed in 2012. In other consequence working talks should also take place in cooperation with slovene and kenyan organizations and enterprises in order to strengthen the bilateral economic relations.
Contact:
DI Dr. Gernot Oreski
This email address is being protected from spambots. You need JavaScript enabled to view it.